Am working on 3 new projects 2 of which are currently running.
1) #Witchescauldron a grassroots #4opens archiving project
2) Activist and NGO installs of a #4opens twitter project (Mastodon) to help people move off the #dotcon world.
3) OMN has been running for the last year on 10 sites, its time to give it another boot into the world of news.
All 3 projects are based on the #4opens and share a #PGA hallmarks philosophy.
Well past time to build out the #openweb
Findout more https://github.com/Openmedianetwork
This is a project I partnered to kick off - needs new energy.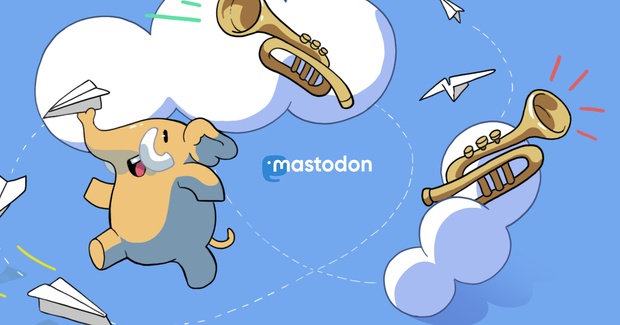 This is a quite #reboot of the #openweb going on. This #4open project has nearly 1 million users https://en.m.wikipedia.org/wiki/Mastodon_(software) It's one of the use it or lose it moments for life outside failbook. It would be a bad time for progressive funders to start to prop up the #dotcon world if we don't try to change direction this sad outcome is invertible.

A funding application to setup/bootup both a "NGO" and a "Activism" instance of Mastodon. Each could have different "terms of service" but would both talk to each other and the wider OStatus networks. Its time and not a #dotcon and works #OMN

Would need a crew of 3 people part time for 6 months roll out then 6 month sustaining after this year the project should be self sustaining due to low running costs. Can use patron and occasional donation drives.

Crew
Hamish – lead fixer and Activist outreach
Sys admin – to set-up the servers and keep them running
NGO Outreach – to outreach to NGO's and get them to buy into the #openweb project.

Funding
5-7K funding for the first year. From Lush and Edgefund
This would mostly be part time wages with some server and outreach costs. A monthly donation would go to the development https://www.patreon.com/mastodon

The project would be organised on Github as a #4opens project as a part of a open media network.
Open data – the site has RSS output and the content licence is CC so a open
Open source – hard to tell what the site is runing but likly open source so a open for now
Open "industrial" standards – they support RSS, but thats about it so half a open
Open process – Process is opaque (likely open internaly) Thats ½ a open
Bronze 2 opens
Silver 3 opens
Gold 4 opens
corporatewatch is a "silver" 4opens project depending on some clarification.
Open data – the site has a RSS feed but is copyright so 1/2 of a open
Open source – its wordpress kinda open 1/2
Open "industrial" standards – they do not easely support RSS podcasts and most media is corp hosted so 1/2 a open
Open process – Process is opaque.
Bronze 2 opens
Silver 3 opens
Gold 4 opens
realmedia is a Bronze #4opens project, need clarification.
RSS
(Opens New Window)
This is the first stage of the Open Blogging Network. Currently you have to have a blog on the OMN server, but a bit of programming will enable any blog (vier a RSS feed) to be a part of the network.
Don't be a spectator, be part of the conversation. If you post to your blog on your public page, it is automatically syndicated out to twitter, facebook, and any sites that embed the news aggregator. Just add the relevant tag when you publish (such as frontpage, grassroots, globalviews, friendlyfire, plugandplay, headmix).